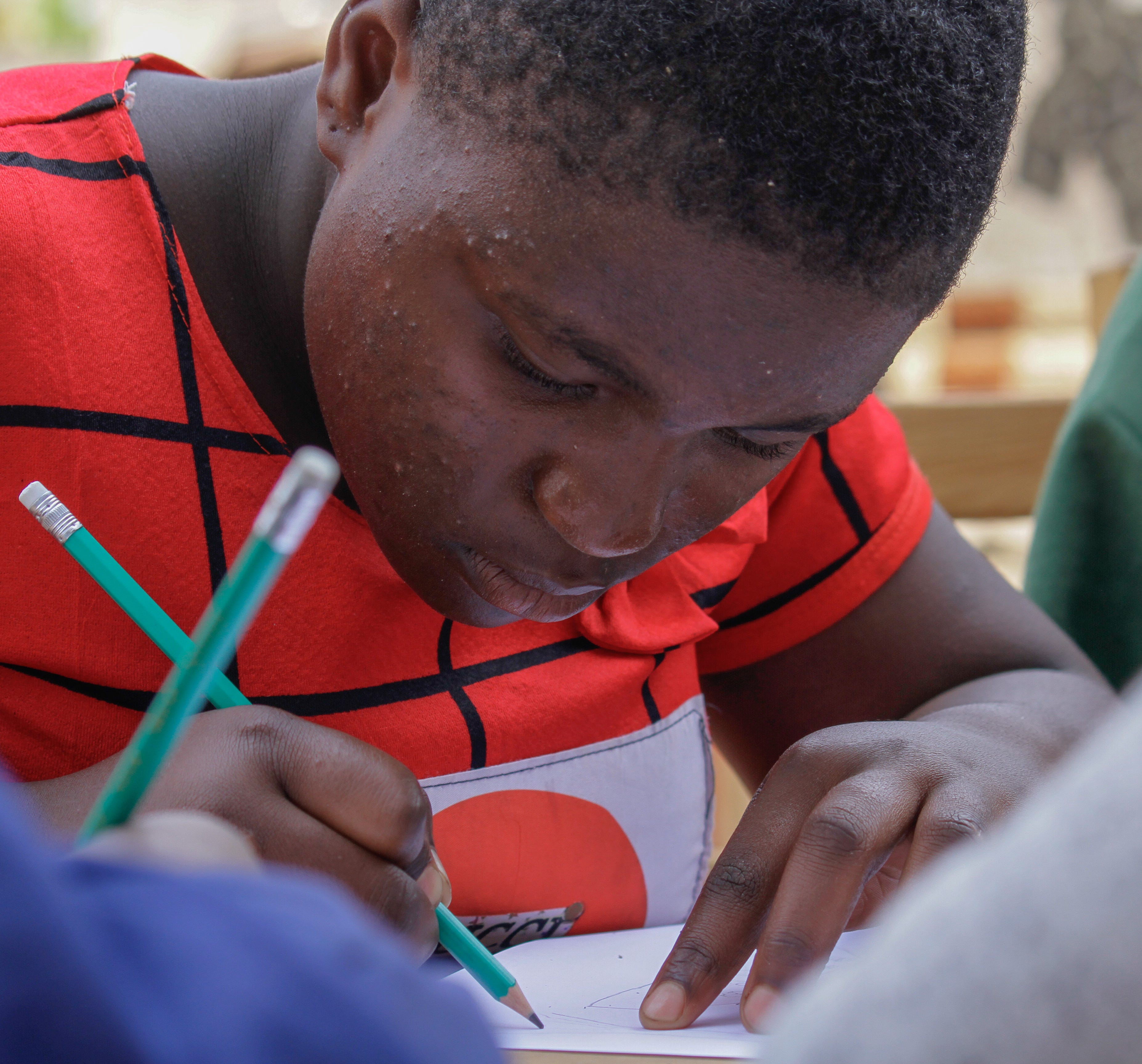 Berichte - Reports
Hier haben sie Zugang zu unseren neuesten Berichten:
Schulprojekt, ACF Jahresbericht, etc.
...
Here you have access to our new reports:
School-Project Reports, ACF Annual Reports, and others

ACF School Project 2021-2022, First Term Report/German Version:
https://drive.google.com/file/d/13kCftvlNVNyhZqSjDOxykIxrzRF4XpRr/view?usp=sharing

https://www.dropbox.com/sh/ue3lz69ix8wxap6/AADaUq2RsvGyq4xf-iwHg9NQa?dl=0


Excursion zur Chefferie Batoufam am 08. Januar 2022 mit 60 Kindern (Binnenflüchtlinge) aus dem Schulprojekt
Arbeiten im Holz-Atelier
Neue Fähigkeiten erlernen, Talente entdecken, Selbstbewusstsein schaffen und eine Erinnerung kreieren:
Mit dem Holzschnitzer des Palastes konnte die Kinder und Jugendlichen ihre eigenen Kunstwerke gestalten.
Besuch im Heiligen Wald
Ehrfürchtig den alten Geschichten lauschen, Respekt lernen für die Regeln die hier gelten, sich körperlich anstrengen in der Natur, Grenzen überwinden und Neues entdecken: ein einmaliges Erlebnis für alle!
Besuch der eigentlichen Chefferie
Mehr erfahren über Brauchtümer und deren Bedeutung bzw. Nutzen, Weisheiten der Chefferie kennen lernen - Rückschlüsse ziehen auf eigene Erfahrungen und sich selbt wieder erkennen als Teil dieser Gesellschaft!
Our third project year is in full progress
More than 60 children are given intensive support
More than 170 children have had their school fees paid and other assistance provided
More than 47 women received support to become financially independent again
SEE THE REPORT:
https://drive.google.com/file/d/13kCftvlNVNyhZqSjDOxykIxrzRF4XpRr/view?usp=sharing


Free EYE SCREENING in Cooperation with PCC ACHA EYE SERVICES BAFOUSSAM in the ACF Headquarter
12th August 2021
Eye Screening Campaign
We reached about 162 Persons, mostly IDP Women and Children, in Bafoussam
Our Mission
The PCC Eye Services Mission:
"To provide a devoted, sustainable, affordable high quality eye care to all served, at all times, within available resources. "
The mission of PCC Eye Services is in line with our goal to provide access to health for all and to enable everyone to participate in the society.
In particular, we want to support internal displaced persons, specially women and children, to make them feel that they are important and that they have a right to be heard and cared for.
Our Offer
Free Screening
Vision
Eye Pressure Control
Consultation
Refraction
Drugs and Eye Glasses for lower costs
WE HAVE STARTED THE 3rd YEAR
INDIVIDUAL ACADEMIC AND PSYCHOSOCIAL ASSISTANCE FOR INTERNALLY DISPLACED CHILDREN AND ADOLESCENTS (FROM NORTH- AND SOUTH-WEST CAMEROON) IN BAFOUSSAM
ACADEMIC YEAR 2021/2022
A PROJECT IN COOPERATION WITH
BON-SECOURS KAMERUN IN GERMANY
AND THE SUPPORT OF DIRECT PARTNERSHIPS IN SOUTH-GERMANY THROUGH THE BASEL MISSION – DEUTSCHER ZWEIG E.V. and MISSION 21


Education plays a key role in the development of every child, but for displaced children it is even more crucial.
Catch-Up Classes
We have already started the Catch-Up Classes as from beginning of July 21. We are working there with more then 50 children. For this purpose, we work together with 4 teachers who teach the children four days a week from 8.30-12.30 for 2 months.
The catch-up classes are meant to:
- slowly reintroduce children to school life after years of absence from official school attendance
- reintroduce children to the basics of reading and writing (even children in secondary school often have massive difficulties in reading at all if they have not attended school for years and have never held a book in their hands again, often associated with cumulative traumatic experiences)
- help the children regain confidence in themselves and their new environment
- help the project staff to assess, by the time of enrolment, the level of the child in order to estimate in which class the child could possibly keep up
Health education as a step towards improving the situation of IDPs in Bafoussam
Health Talk in the ACF Office
every first Friday of the Month, 3.00 pm
07th of May: HIV - Education and Prevention
04th of June: Nutriton - Impact on our Health (how to put in practise with a small budget)
02nd of July: SEX and all what you wanted to know about
6th of August: Eye Health - Prevention and Care, Nutrition for good (Eye-)Health, Why regular Eye-Check is important?
Health Talk in the ACF Office
Every first Friday of the Month at 3.00pm
7th of May 2021; 3.00pm → HIV Education about Prevention, Treatment and all the rumours concerning HIV/Aids
04th of June 2021; 3.00pm → NUTRITION in General and taking into account certain disease conditions
02nd of July 2021; 3.00pm → what you always wanted to know about SEX
06th of Augst: EYE HEALTH Prevention of Eye illness and injuries; Healthy Food for your Eyes; Importance of regular Eye Check
Grâce à notre expérience, notre sérieux et notre approche orientée résultat, nous avons eu la chance de travailler avec de nombreux clients d'exception.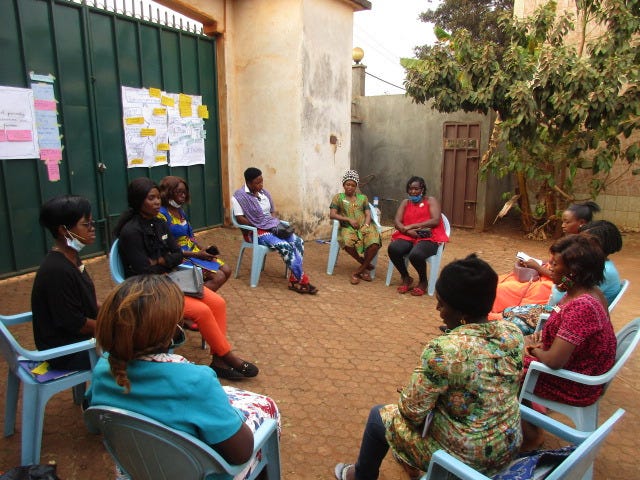 Internationaler Frauentag 2021
Fitness-Nachmittag, Forum Thater zum Thema "Gender based Violence", Let's talk about SEX und eine Kampagne zur Familienplanung
"Ich habe gelernt, dass wir Möglichkeiten haben Situationen zu verändern und dass ich nicht alleine bin, sondern Hilfe von anderen in Anspruch nehmen kann"
"Ich habe heute gelernt, dass auch ich Sexualität geniessen kann; dass ich Wünsche äußern darf und vor allem auch das Recht habe NEIN zu sagen."
"Ich habe hier in Bafoussam nur euch denen ich Vertrauen kann und die mich unterstützen. Ihr seid meine Mütter!"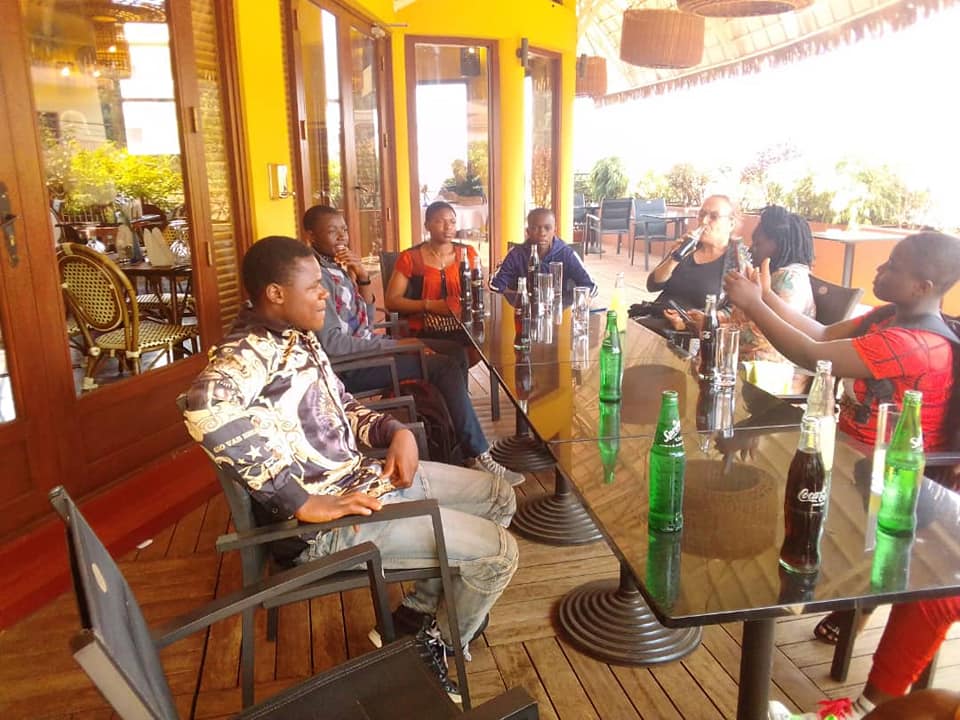 Bandjoun Station
Art excursion with 40 children from the IDP school project between 7 and 20 years of age,
in cooperation with Bandjoun Station, Barthélémy Toguo, in Mbouo Bandjoun and
Romeo Temwa
with the support of General Express Voyage

Reflections on the exhibited artworks with discussions on the different possibilities of interpretation
own artistic activity under the guidance of Romeo Temwa, on the theme:
Where do we come from? How do we experience our new environment? How does our environment experience us?
When we return at some point, will we return as the same person, or have we changed?
Our Partners
Bon Secours
[email protected]
***
Hope and Life Cameroun
[email protected]
***
BMDZ - Basel Mission German Branch/Direkt Partnership
www.bmdz-online.org
***
Mission 21
www.mission-21.org
***
Weltladen Vaihingen Enz
www.weltladen-vaihingen.de
***
Weltladen Öhringen
***
Stadtverwaltung/Bürgermeisteramt der Stadt Viernheim
***
IN CAMEROON:
- General Express Voyage
- Boulangerie Paix Plus Bafoussam
- Societé Soticam/Agence Bafoussam
- Complexe Indistruel du Littoral/Agence Bafoussam
-Pessi Hotel Bafoussam
***
and many more private donors in Germany, Switzerland and Cameroon